Secrets to Plus-Size Thrifting
By Paula Banks
Can you be a plus-size woman and be able to thrift stylish clothes in your size? The answer is YES. Not being a size 2 or 4 does not eliminate you from the thrifting game; you just have to move a little differently to find those gems. My wardrobe is 90% thrifted. Check out how I do it.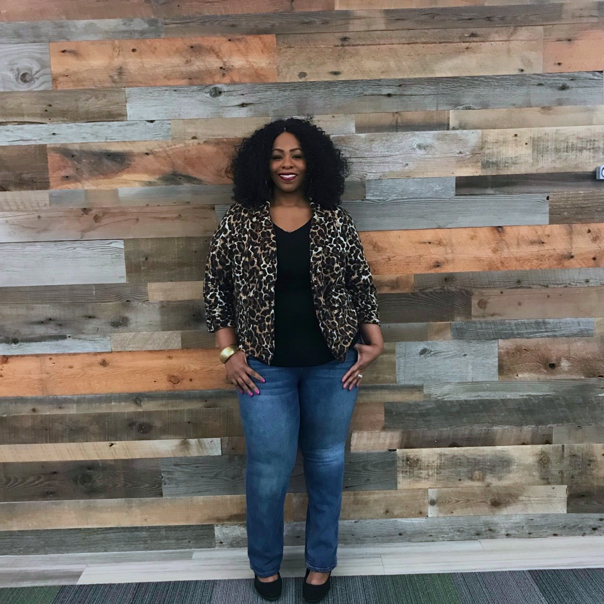 This entire outfit was thrifted for under $20
Always check other sections
Of course, check for a plus size section first but don't stop there. When thrifting look through the smaller size clothes rack as well as the men's section. The men's section has an abundance of button-down shirts that can easily be added to your wardrobe and worn with a pair of jeans, or leggings. I have found several pieces that have become staples in my wardrobe by shopping in the men's section.
Ignore size labels
Labels can be deceiving. Some brands run small but some label sizes are very forgiving. On many occasions, I have purchased smaller sizes, and they fit amazing. Try it on and If it fits and flatters your body type; don't worry about the number on the tag.
If it doesn't Fit…Don't Quit
If you come across a dress that you are unable to button fully don't put it back; because it can be worn as a duster! Simply wear it with a cami or tank top and voila! This can be done with button down shirts and jackets as well. I even do this for dresses that I can button; I love switching up a piece.
Don't Forget Shoes
Some people don't like purchasing shoes from the thrift store due to the thought of someone else having worn them. I use to feel like that, but after finding a pair of Steven Madden sandals for $0.99 practically brand new, I got over that quickly. Helpful tip: bring a sock or knee-hi to try on shoes.
Shop accessories
Even if you come up short on finding clothes in your size; check out the accessories section. Thrift stores have TONS of costume jewelry, handbags, scarves, and belts. All of these items can enhance the pieces that you already have in your wardrobe.
Thrift shopping and being plus-size is not a linear process but it is without a doubt doable. Happy Thrifting!
Want to share your tips with girl friday? Send us your tips here!